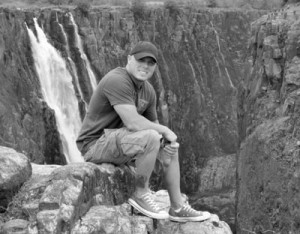 As a company, Joey Bordelon Photography, we are a passion driven small business that consists of team members who's true passion is photography and the arts. We strive on a daily basis to turn that passion for the work we do into an individual experience for each and every one of our clients. We truly believe it is that passion and the constant strive for perfection that separates us from our competitors while lending to our success as a team. Joey Bordelon Photography is just that, a team. When our clients book us for their wedding, commercial ad project, or even family portraits, they are not just booking one individual they are securing a passionate team of individuals who each bring a unique skill set that it takes to deliver the quality and overall experience that we set as our goal as a team. Each member of the team is carefully selected to include qualities such as compassion, drive, creativity, and the general understanding that we constantly strive for better through our daily efforts both inside and outside the work environment. You can be confident that our team will be one you can talk to, review creative ideas, and will deliver the finished product that you will enjoy.
On a personal level, our founder Joey Bordelon developed his technical skills through the Fine Arts Photography program at Louisiana State university where he also earned a degree in Business. His compassion was developed through years of travel around the world photographing third world countries and doing mission work for those less fortunate. Each year Joey travels somewhere in the world and uses the art of photography to try and capture the cultural expression and and uniqueness of a people to bring back home and share with others. Joey's love of photographing people and the connection that it can create really shines through in his engagement and wedding work, while his technical lighting abilities and use of light shine through on the many commercial projects we undertake each year.
We hope to have the opportunity to get to know you and possibly have you as part of our Joey Bordelon Photography family.
Companies having had the pleasure of working with:
Raising Cane's – Photography
Bayou Rum – Photography
Walkons – Photography
Harper and Hadley Boutique – Photography
Lukka Boutique – Photography
ESPN – Videography / Photography
Sports Illustrated – Photography
Topps Trading Cards – Photography
Upper Deck Trading Cards – Photography
Hornets NBA Basketball – Videography
LSU Sports Information – Photography / Videography
CBS Outdoors – Videography
Louisiana Sportsman TV – Videography / Photography / Video Editing
Louisiana Outdoor Adventures – Videography / Photography / Web Design
Journey South – Videography / Photography / Graphic Design
Food Network – Videography
Real Tree Outdoors – Photography
Barnett Cross Bows – Photography
Okuma Fishing – Photography
Rock Port Rattler – Photography
Pine Bluff Gravel Company – Photography
CRM Associates – Photography
Apple – Video Production